Case Study : Order to Cash Service for a Waste Management Company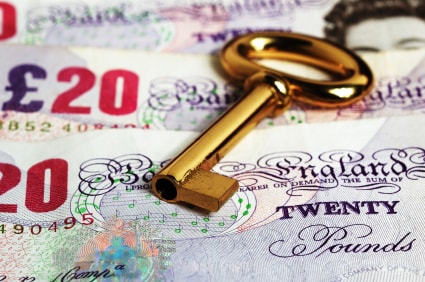 "Switching to Sterling Credit Management to run our credit control and manage debt recovery has made a real difference to our company, we are now able to take a step back and focus on our core business, allowing them to do what they do best" Finance Director, a Waste Management Company (WMC).
WMC had chosen to outsource the credit control function several years ago after struggling to resource the role effectively in house. The service worked well initially but more recently their receipts were slowing down, adversely impacting their cash flow. The credit control service was focussed on the use of e-mails to overdue accounts without significant phone contact with the debtor or the staff at the WMC. When the credit control provider made a serious error whilst issuing a statutory notice, WMC's Finance Director, decided to review the function.
Better communication means better cash-flow
WMC decided that a more hands on approach was needed. The decision was made to use Sterling Credit Management on a trial basis. WMC chose Sterling over other providers due to their approach focussing on regular phone contact with debtors including calls prior to due date, plus the presence of an in house solicitor overseeing legal process. Sterling began service in October 2012 acting in the WMC name as an extension to their business. As part of the solution Sterling carry out ongoing credit checks, send monthly statements and act as the central contact point for query resolution. Remedial debts are escalated to Sterling's debt recovery service, with adjudication or legal process managed by Sterling's in house solicitor.
Cash in the bank helps grow the business
"The total outstanding balance has fallen by almost 70%, which means we are better able to service our loans and expand the business" – (Office Manager, WMC)
Sterling's more hands-on approach allowed for a more interactive service which was far more initiative based, taking into consideration the diversity of WMC's client base. Issues are now being addressed as quickly as possible, ensuring query resolution is more streamlined with fewer delays to payments. Sterling not only credit check new clients to determine initial credit worthiness, but also carry out on-going credit checks to existing customers to ensure that any change in status is communicated immediately, this allows for a more robust response and appropriate action can be taken as soon as possible.
Sterling Credit Management's service differs from its competitors in that a dedicated Credit Controller looks after the WMC account; this provides a far more stable environment for both WMC and their clients. Sterling ensures that it provides a full-time service, ensuring that telephone calls and e-mails are answered during office hours. Absence is covered within the team so that the service works without fail.
Sterling's in-house solicitor not only offers support to the credit control team, but through the debt recovery service WMC can be confident that any legal proceedings are dealt with thoroughly and that the client's interests are always prioritised. Most recently Sterling Credit Management's debt recovery service used the construction adjudication service to reach a favourable result to the value of £70,000 in WMC's favour. The matter was resolved far more quickly and cost effectively than could have been achieved through the courts.
Together, in a space of just 8 months, Sterling's credit control and debt recovery services have helped reduce WMC's total overdue debt by 69%. This has been achieved whilst reducing internal admin for WMC, and with improved client relationships through regular contact and efficient query resolution.
Helping the business to grow
Since the WMC started using Sterling in 2012, turnover has increased from £8m to more than £13m in 2018. Sterling have supported the business, evolving and growing service incrementally to meet the changing need.
Sterling's debt recovery team has helped to keep instances of bad debt to an absolute minimum, and has saved the business from throwing good money after bad on hopeless cases.
Through working on debt litigation cases on behalf of the WMC, Sterling's solicitor has developed a thorough understanding of the business. The WMC now uses him to help check service agreements during tender processes, and to redraft where necessary. This has ensured the WMC's terms of business always put them in good stead should debt recovery action prove necessary.
A note on our case studies:
You'll notice that we do not publish the name of our clients on our testimonials. Sterling's outsourced service is provided in a confidential manner, the outsource is not publicised, and our client's customers would not ordinarily be aware of the outsource.
Sterling are happy to arrange reference site calls on request, usually with a client working in the same or similar sector. If you would like to speak to one of our clients please contact us to discuss your requirements.